Bitcoin is transforming the planet—and creating unprecedented amounts of wealth in the process.
And this is only the beginning. Over the next five to ten years, Bitcoin and blockchain technologies like it will revolutionize the global economy, changing life as profoundly as the Internet did. Those who understand what's coming will be able to ride the wave and benefit from these transformations—while those who do not will be left behind.
Over the last three years, I've immersed myself in understanding Bitcoin, cryptocurrency and the blockchain revolution. I've been on the front lines, grappling with the development of blockchain, and traveling around the world to learn from the greatest experts in the field. I've truly had the privilege to be a Bitcoin insider—and now I want to extend that insider status to you. I truly want you to understand these technologies and their radical financial and technological potential, so that you can fully capitalize on and benefit from what's coming.

BITCOIN INSIDER is a course on how the average individual—with no prior knowledge of Bitcoin, blockchain or even financial markets at all—can begin safely and wisely working with these potent technologies and ride the wave of the financial future over the next five to ten years. You'll complete the course having EVERYTHING you need to know to buy, sell, use and safely store Bitcoin and other cryptocurrencies—and you'll have a map of the road ahead to guide you.
In this course, you'll discover:
• Exactly what the blockchain is, and why it will transform our planet;
• The history of Bitcoin, cryptocurrency, and the blockchain—and where they're going next;
• How to buy and use Bitcoin and other cryptocurrencies—how to send, receive and store them;
• What Ethereum and smart contracts are, and the incredible range of uses of the blockchain beyond Bitcoin;
• A detailed guide to the top cryptocurrencies in the world;
• What Initial Coin Offerings (ICOs) are, and how to safely navigate these fascinating but sometimes dangerous new coins;
• How to distinguish reality from hype in the cryptocurrency world;
• How to enter the cryptocurrency markets, and understand how they work in detail;
• A guide to the most popular cryptocurrency markets—and how to use them;
• How to safely store and hack-proof your cryptocurrency;
• How to see the road ahead and begin preparing for taxes, forks, regulation, and technological disruptions;
• Lots, lots, more.

This is a course about how YOU can become a BITCOIN INSIDER—and ride the wave before it's too late.
BONUS #1: A downloadable workbook full of tools and strategies that you can use and fill out while taking the course and keep as a powerful anchor and quick reference to everything you learn in the course.

BONUS #2: Access to our exclusive Discord community where you can make powerful connections and discuss the future of the blockchain in real time.

TOTAL VALUE: A one-time investment of $1997 for information that could make you $1 million or more over the coming five to ten years.

EARLY BIRD PRICE (Limited Time Only): $1997 $497

INSTALLMENT PLAN OPTION: Three monthly payments of $197

OUR UNBEATABLE OFFER: If you sincerely show up and play full-out, but by the seventh unit don't see the potential to revolutionize your life over the next five to ten years, we will refund the entire price of your course.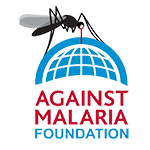 A portion of all proceeds will be donated to Against Malaria Foundation, a charity dedicated to preventing deaths from malaria in sub-Saharan Africa by distributing mosquito nets to at-risk children. AMF has been rated the #1 most effective charity in the world by the charity evaluator GiveWell (read more here).